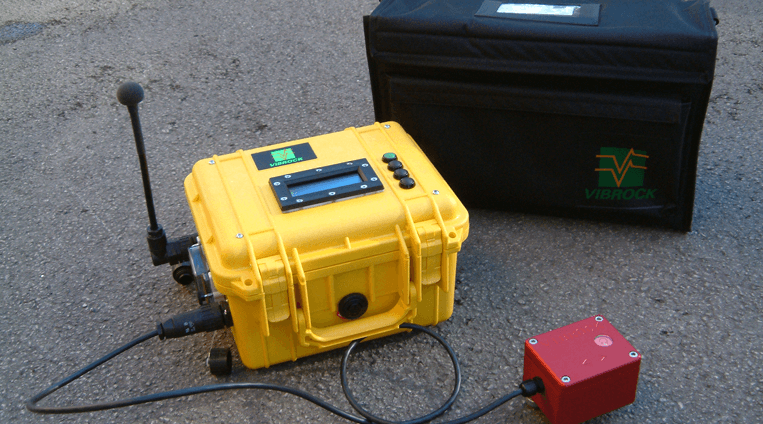 Vibration Monitoring Market – Growth, Trends And Forecast (2020 – 2024)
This report segments the market by Type (Hardware, Software, and services), System type ( Embedded, vibration analyzers, and vibration meters), Monitoring processes (Online vibration Monitor, and portable vibration monitor), End-User (Food and Beverages, Oil and Gas, Energy and Power, Aerospace and defence, Mining, Automotive, Chemicals, Others), and Region.
The Global Vibration Monitoring Market was valued at USD 1165.9 million in 2018, and is expected to reach a value of USD 1634.5 million by 2024, at a CAGR of 5.84 %, during the forecast period 2019 – 2024.
Click the link to get a Sample Copy of the Report:
https://www.marketinsightsreports.com/reports/08071392171/vibration-monitoring-market-growth-trends-and-forecast-2019-2024/inquiry?source=MW&Mode=RJ
Top Companies in the Global Vibration Monitoring Market:
Rockwell Automation, Inc, General Electric Corporation, National Instruments Corporation, Bruel & Kjaer Sound & Vibration Measurement, Emerson Electric Company, Honeywell International Inc., Meggit PLC, Analog Devices Inc., SPM Instrument AB, Schaeffler AG, PCB Piezotronics Inc., Azima DLI Corporation, Data Physics Corporation among others.
Market Overview:
Maintenance processes have become more streamlined than production processes, and have ample scope for optimization, thus propelling the growth of the machine maintenance industry. Vibration monitoring decreases additional human-mediated activities, such as manual inspections and unscheduled corrections.
– New technologies, like system-on-a-chip (SOC), have pushed the boundaries of data acquisition, as they allow real-time accurate data acquisition that can be relayed immediately to handheld devices, such as smartphones. One of the most significant advantages of wireless systems is that critical information can be conveyed to all staff members simultaneously.
– Due to a rise in demand for the non-contact type vibration sensors, the companies have started developing such sensors that cater to the demand. For instance, an Israeli company VocalZoom has developed a non-contact, laser-based sensing technology that measures vibrations emitted by industrial machinery to predict and prevent mechanical failures.
– The adoption of vibration monitoring is high in the manufacturing, automotive, and energy & power sectors. They are used for predictive analysis, which helps manufacturers increase their productivity and maximize operational efficiency. These sectors employ heavy and capital-intensive machinery and greatly rely on operational efficiencies for profit making. Due to the use of heavy machinery, large power consumption and vicinity to flammable material, it becomes imperative to ensure consistent monitoring of equipment to avoid any catastrophe.
Inquire for Discount:
https://www.marketinsightsreports.com/reports/08071392171/vibration-monitoring-market-growth-trends-and-forecast-2019-2024/discount?source=MW&Mode=RJ
Key Market Trends:
Oil and Gas sector is expected to occupy Significant Market Share
– Effective machine condition monitoring provides prompt information on the condition of machines and equipment, avoiding premature breakdown of the same. Thus, it offers a tangible solution to the oil & gas industry, in terms of reducing the expenditure, improving the safety of both the machine and the staff.
– For instance, on 12th February 2016, the Petroleum and natural gas Regulatory Board in its gazette stating regulations specifically said that the authority operating the machines like an engine, pup or motor skids is ought to be equipped with Vibration Monitoring Devices with provisions for local and or remote alarm shut down capabilities. Government regulations like this are expected to boost the Vibration Monitoring market.
– Vibration monitoring systems are used to monitor vital equipment and machinery, such as motors, drilling towers, fans, and pumps in oil rigs. The oil & gas rigs have expensive equipment located in hard-to-reach areas, such as the bearings in the top drive, pumps in the Floating Production Storage and Offloading (FPSO), crown block, or traveling block, which generate enormous amounts of data, crucial to continue the operation and avoid machinery breakdown.
– The Jacket platform in the Bohai Sea oil field is an important development, but it is in the region wherein winters ice formation leads to an ice-induced vibration that has posed as a threat to the functioning of such platforms. On two occasions intense ice induced vibrations led to the rupturing of the well's blow down pipeline which led to the ejection of high-pressure natural gas. Instances like these are helping the Vibration Monitoring Market in a positive way by enabling the companies to look for a sound and efficient Vibration Monitoring devices.
Browse the Full report description and TOC at:
https://www.marketinsightsreports.com/reports/08071392171/vibration-monitoring-market-growth-trends-and-forecast-2019-2024?Source=MW&Mode=RJ
Influence Of  The ​Vibration Monitoring Market Report:
-Comprehensive assessment of all opportunities and risk in the ​Vibration Monitoring market.
-​Vibration Monitoring market recent innovations and major events.
-Detailed study of business strategies for growth of the ​Vibration Monitoring market-leading players.
-Conclusive study about the growth plot of ​Vibration Monitoring market for forthcoming years.
-In-depth understanding of ​Vibration Monitoring market-particular drivers, constraints and major micro markets.
-Favourable impression inside vital market latest trends striking the ​Vibration Monitoring market.
Finally, Vibration Monitoring Market report is the believable source for gaining the market research that will exponentially accelerate your business. The report gives the principle locale, economic situations with the item value, benefit, limit, generation, supply, request and market development rate and figure and so on. Vibration Monitoring industry report additionally Present new task SWOT examination, speculation attainability investigation, and venture return investigation.
About Us:
MarketInsightsReports provides syndicated market research on industry verticals including Healthcare, Information and Communication Technology (ICT), Technology and Media, Chemicals, Materials, Energy, Heavy Industry, etc. MarketInsightsReports provides global and regional market intelligence coverage, a 360-degree market view which includes statistical forecasts, competitive landscape, detailed segmentation, key trends, and strategic recommendations.
Contact Us:
Irfan Tamboli (Head of Sales) – Market Insights Reports
Phone: + 1704 266 3234 | +91-750-707-8687
sales@marketinsightsreports.com
irfan@marketinsightsreports.com